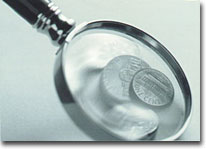 Persia International Bank recognizes and respects your privacy. Through our Web site, we will provide to you valuable information about how we may serve you. Whether you are a valued existing customer or someone shopping for new bank services, we hope our site answers your questions about our products and services, locations, and hours.

As a visitor to our Web site, you need not be concerned about the privacy of your personal information. You can learn more about the Bank, the products and services that we offer without providing any personal information to us.

Although our Web site does not require you to disclose any personally identifying information, if you choose to contact us via e-mail your e-mail address and any other information your e-mail header shows about you, such as your name or organization will be revealed to us in the e-mail. However, PIB pledges to you that when you communicate with us via e-mail, we will use your e-mail information only for the specific purpose of responding to your comments or questions. Your e-mail address will not be sold, nor will it be shared with others outside the Bank unless we are compelled to do so by law.

We reserve the right to change this policy at any time by posting a new privacy statement.
A sign of our commitment to you.
Persia Bank is committed to meeting the needs of all disabled customers – not just to meet the requirements of the Disability Discrimination Act, but to ensure we provide equal access to our services and we make the most of the business opportunities.
Disabled people have the same financial requirements as everyone else and we want customers with disabilities to come to Persia Bank for their financial products.